Spark Arena Information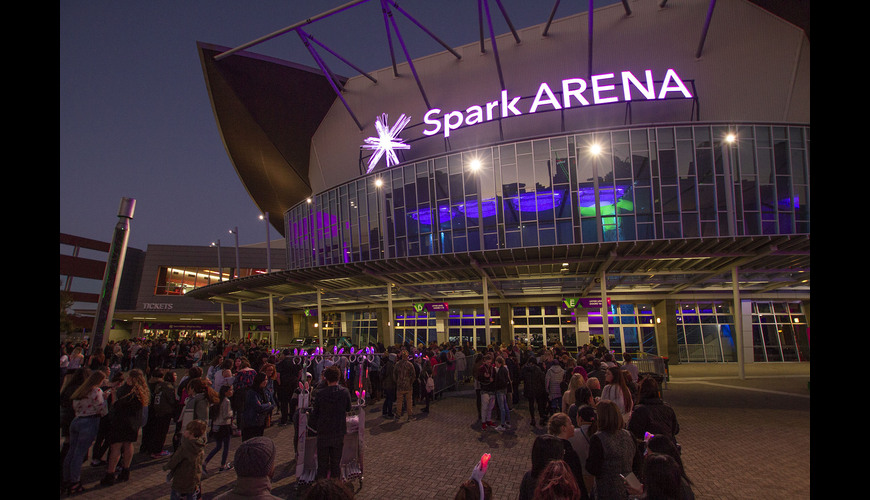 As it first opened it's doors all the way back in 2007, the building was transformed into one of Auckland's most exciting multi-purpose venue – now known as Spark Arena.
Spark Arena quickly became the number one hotspot for all of the biggest and best events and has since become the busiest venues across the whole of New Zealand.
With a wide range of events and a jam packed full schedule all throughout the year, Spark Arena provides incredible entertainment, most prominently known for Sports matches and live Music.
In the Sports department, Spark Arena is a regular host to World Wrestling Entertainment's tours of New Zealand including Raw, SmackDown and ECW. As well as NBL seasons, Netball series, Ice Hockey games and even the BMX World Championships!
Some of the world's biggest comedians have also touched down at the Spark Arena and given memorable performances, including Russel Brand, Billy Connolly and Jeff Dunham.
And of course last but not least, the venue is most frequently used to host live Music and is renowned for showcasing the world's biggest international mainstream artists…
With such a perfect arena layout for live concerts, Spark Arena has a steady reputation for providing an unforgettable experience for both the crowd and the artists that take to the stage, so it's no wonder that fans return time and time again.
If you're making your way down for a once in a lifetime experience at one of the upcoming events at Spark Arena – you can find all of the information you may need below:
Contact: + 64 9 358 1250
FAX + 64 9 358 1251
Email: [email protected]
After Hours Emergency Contact: + 64 21 743 026


Venue Address:
42-80 Mahuhu Crescent
Parnell
Auckland 1010
New Zealand
Postal Address:
PO Box 105-251
Auckland City Post Shop
Auckland 1143
New Zealand
Additional links for Auckland City Arena:
Ticket Policy:
Read ticket policies and important authenticity guarantees for any tickets purchased via this site.
Seating Map:
Check out the Auckland City Arena seating chart and view different seating options.
Parking Information:
Read more about parking at Spark Arena and driving to the venue.